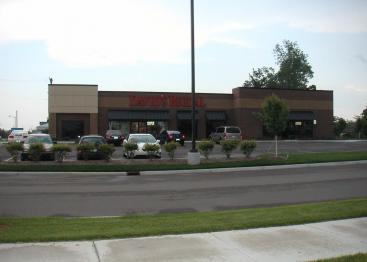 Fort Gratiot, MI
4455 24th Ave, Fort Gratiot, MI
Type:
Retail-Commercial For Lease
Price:
Lease Rate is low to mid $20 range, triple net
Join this Kohl' s PetSmart anchored shopping center on the corner across from Birchwood Regional Mall. Located in the primary retail node for all of Michigan' s thumb area with close proximity to the international border crossing with Canada.  
This great street front location has a trade area population of over 160,000 and median household income of $48,000.
The space is between the newly leased Comcast space on the east side of the building and Alexander Fine Jewelers on the west side of the building,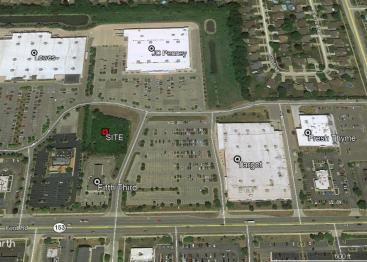 Canton, MI Out-lot Development
43710 Ford Rd, Canton, MI
Type:
Retail-Commercial For Lease
This is a great out-lot build to suit opportunity located off of busy Ford Rd.  Excellent restaurant, office or retail location next to Fifth Third Bank. Join Target, Lowes and JC Penny at this high traffic location.   Rent will be based on tenant requirements.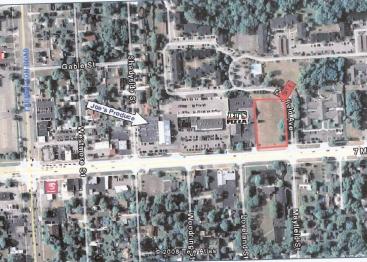 Livonia, MI
32520 Seven Mile Rd W, Livonia, MI
Type:
Sale or Build-to-Suit
Price:
$600,000/Rent $20 - $30 based on tenant specs
This is a proposed new development at a great corner location on Seven Mile Rd.  Great restaurant or retail location.  The rent will be dependent on tenant specifications.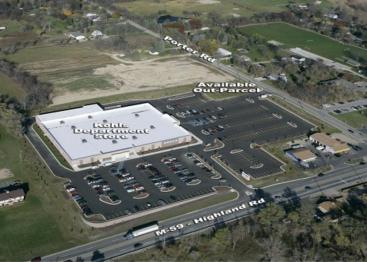 Kohl's Development, White Lake, MI
7395 Highland Rd, White Lake, MI
Type:
Sale or Build-to-Suit
Price:
$500,000/$20 - $30 rent based on tenant specs.
Great retail/office site on busy Highland Rd. next to a high volume Kohl's department store. Vacant land with frontage on Porter Rd., ready for build to suit construction by experienced developer.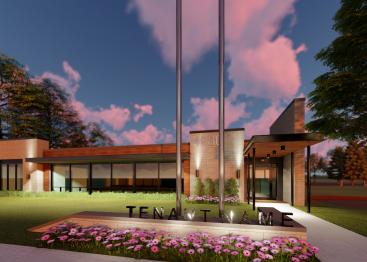 Great Troy Office Development Phase II
4066 Livernois
We are moving on to Phase II after completing our beautiful office renovation in Phase I.  It is located less than a mile from the proposed Troy Town Center.   Phase II will provide an opportunity for a complete ground up project.   We can deliver a white box or turn key facility - rent to be negotiated.  See the area marked Future Bldg. in the property details.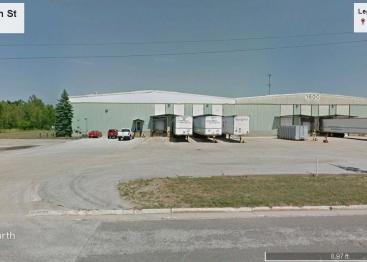 Midland, MI Industrial
401 Barth St., Midland, MI
Type:
Industrial for Lease
This a build to suit opportunity to join DDP Specialty Electronic Materials at a great location with convenient access to Business US-10. The total development is located on 4.66 gross acres. Final rent will be dependent on tenant requirements such as climate control or office space.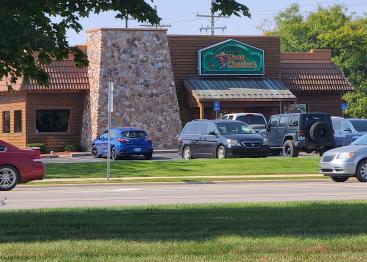 Cheap Charlie's
4495 24th Ave., Fort Gratiot, MI 48095
Type:
Retail-Commercial For Lease
This Cheap Charlie's location is the best out-lot in the Port Huron area
located at the intersection of 24th Avenue and Keewahdin Rd. It is directly
across from the Birchwood Regional Mall and is an out-lot to Kohl's and
PetSmart in the Corners of Fort Gratiot Shopping Center. It draws all of St
Clair County with a traffic count of 59,628! The site has access to
additional area via cross easement for an effective size of two acres. The
building can be utilized as is or the Landlord can do a complete build to
suit or redevelopment. Please do not talk to employees.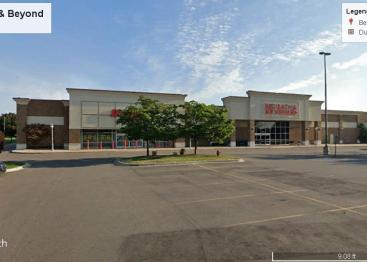 Willow Creek Shopping Center
41936 Ford Road, Canton Township, MI
Type:
Retail-Commercial For Lease
Great opportunity to join the adjacent Ikea store in the very well located Willow Creek Shopping center.  Join tenants like Dunham's, Michaels and Marshalls.  Two spaces are available.  1. The Bed Bath & Beyond space (available May 1, 2021) of 38,673 sq. ft. and 2.The former Pier 1 space of 10,800 sq. ft.